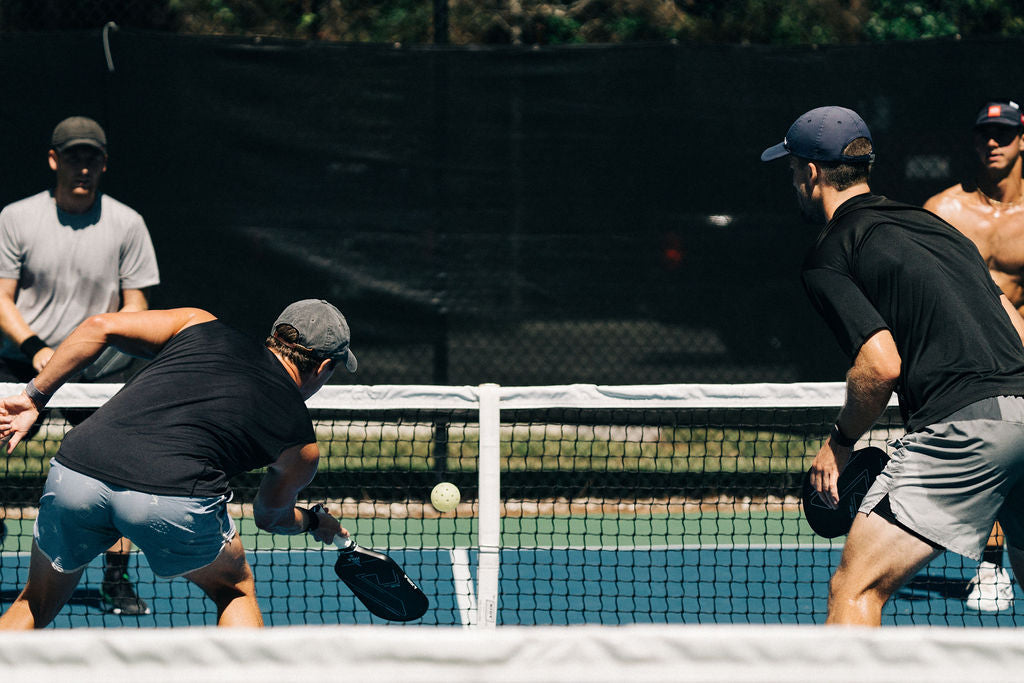 Fruit Cove Pickleball is a state of the art facility that will provide an environment for players of all ages to play, learn and socialize. The club will be private and for members and their guests only.  Guest passes will be limited.  We will also have a membership cap to ensure minimal wait time during peak hours. There will be 6 courts with permanent nets.  Initially, 3 of the courts will be covered to keep rain and UVs off the players.  All courts will be lighted and each court will be fenced to minimize balls rolling into adjacent courts.
Court Reserve will provide schedules for open play, court reservation and time slots for lessons. There will be opportunities for leagues, tournaments and fun social nights that will be communicated in advance. At times, FCRC will reserve courts for special events and will be communicated in advance.  Members will be required to follow rules and regulations of the club and be respectful at all times to ensure an enjoyable environment for all.
Next Gen program will be available for our future elite/pro pickleball players.  This will include strength and conditioning, 1 on 1 lessons, group lessons, nutrition, video play back, sponsorships and tournament/competition Planning.
MISSION
Provide quality Pickleball play, lessons and competitive opportunities for players of all ages and levels in a fun, safe, and encouraging environment.
Don't forget to check the weather!